Ukrainian brand KULAKOVSKY presents the Pre-Fall 2023 collection - CLEAR HORIZON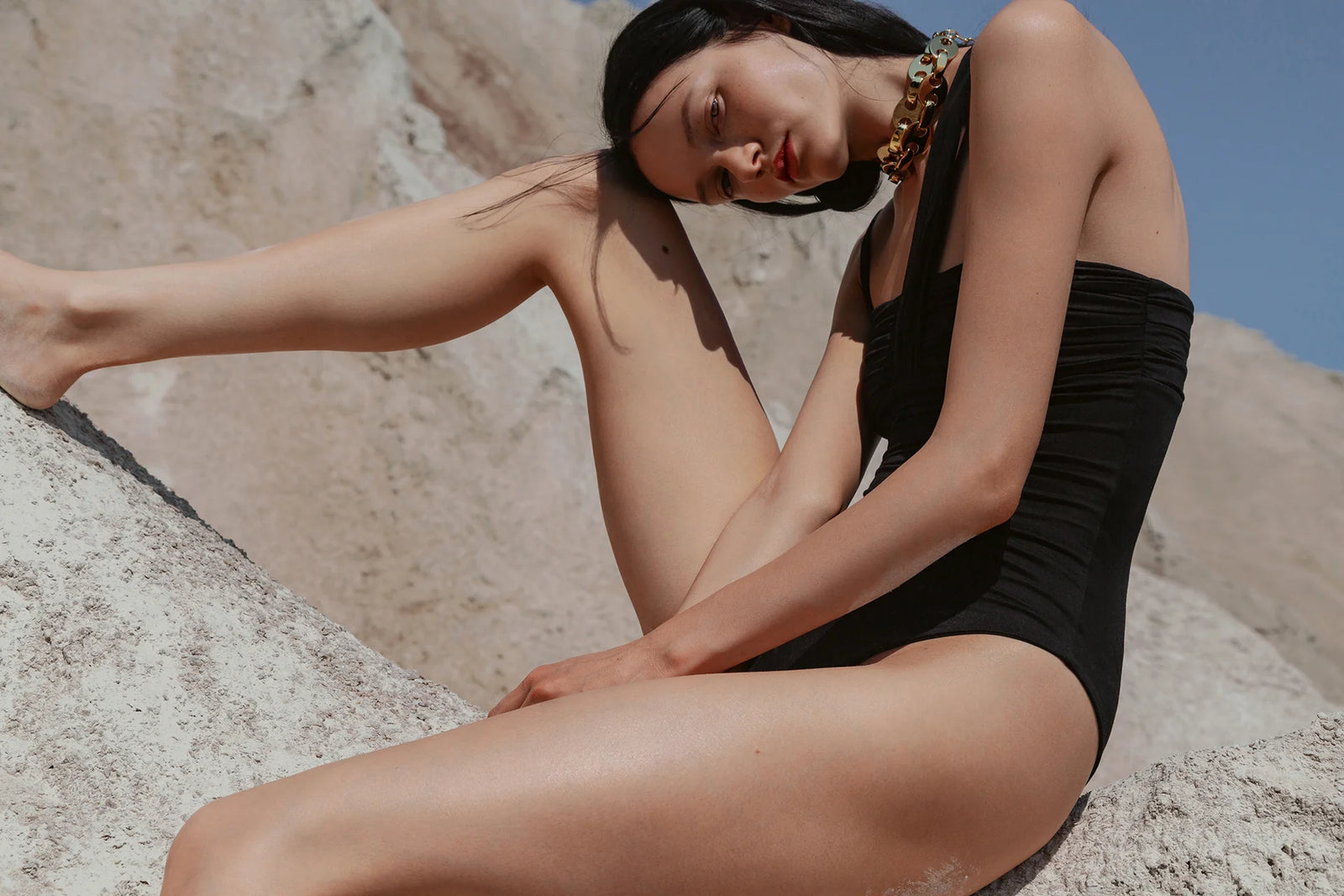 Ukrainian brand KULAKOVSKY presents the Pre-Fall 2023 collection - CLEAR HORIZON.
Its name is symbolic for Artur Kulakovsky, the founder of the brand, and for his team, who, starting this season, go beyond the usual concept of the brand and create the first full-fledged collection not made of leather. Inspired by his native Odessa and the Black Sea that washes it, Artur Kulakovsky transfers to his designs the distant, but not forgotten, warmth of golden sand and the unceasing energy of the waves; the feeling of lightness from the gentle breath of the sea breeze and the freedom carried by the endless horizon of the sea azure.
These details are the guiding spirit of the entire collection – sandy shades of beige in the color palette, weightless fabrics that, like sails, are blown by the wind, decorative elements in the form of braids – an allusion to ship's ropes. The CLEAR HORIZON collection is the most romantic, feminine collection in the history of KULAKOVSKY. Its base is clothing that celebrates the beauty of the female body, gently envelops her curves and emphasizes her shape – a draped top, as well as a soft bodysuit and a weightless midi dress, both with an accent pleat on the bustier.
There's also room for relaxed pieces perfect for lounging around: a suit in a silk-lyocell blend with decorative pleats and a Tencel shirt dress. The brand's usual masculinity found its way out in the block of classic items. Shorts and trousers with darts, a double midi skirt made of costume viscose, as well as a waistcoat with an unusual cut - with an inset bustier and missing side parts - perfectly reflect Kulakovsky's love for combining feminine and masculine design elements. Traditionally, the KULAKOVSKY team modifies its iconic designs.
The bestseller of the Spring/Summer 2023 collection, the buttoned bustier, is made from a lighter material - denim, and the patchwork technique - hand-stitching pieces of fabric - became the basis for creating a trouser suit, thanks to which it is extremely light and allows the body to breathe. CLEAR HORIZON is a collection about love for the cherished past and the freedom to move forward to new horizons. And the KULAKOVSKY team is ready for this.
---