Leather Jackets for All Seasons: Adapting Your Wardrobe Year-Round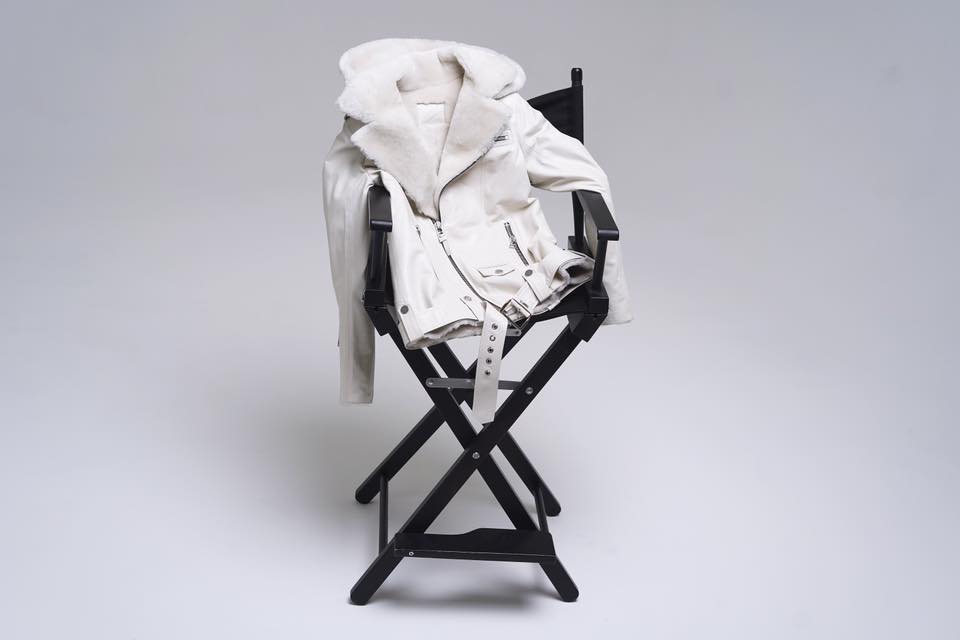 If you're a fashion enthusiast or simply someone who appreciates the timeless appeal of leather jackets, you've come to the right place. In this article, we will delve into the versatility of leather jackets and how you can effortlessly incorporate them into your wardrobe throughout the year. Whether it's scorching hot or freezing cold outside, we've got you covered!
The Allure of Leather Jackets
Leather jackets have been a popular fashion item for decades. They have an undeniable allure that transcends seasons and fashion trends. They exude a sense of ruggedness, sophistication, and rebellion all at once, which makes them one of the most versatile pieces of clothing you can own. Not only do they provide comfort and protection, but they also add an instant edge to any outfit. When you invest in a leather jacket, you are investing in a timeless piece that will never go out of style.
One of the best things about leather jackets is that they are suitable for all seasons. Their durability and timeless style make them a wardrobe staple that can elevate any outfit, whether you're going for a casual or formal look. During the colder months, leather jackets provide an extra layer of warmth, which is essential for staying cozy and comfortable. In the summer, they can be paired with a simple t-shirt and denim pants for a cool and effortless look.
By understanding how to adapt your leather jacket choices to different weather conditions, you can ensure you look effortlessly stylish throughout the year. For example, during the fall and winter months, a darker colored leather jacket can complement the season's colors, while a lighter colored jacket can add a pop of color to your outfit during the spring and summer months. Additionally, choosing a leather jacket with detachable layers can provide versatility in different weather conditions. With so many options to choose from, investing in a leather jacket is a no-brainer.
Lightweight Leather Jackets for Spring
As temperatures start to rise and the snow begins to thaw, it's time to start thinking about your spring wardrobe. While the transition from winter to spring can be tricky, lightweight leather jackets are the perfect solution. Not only do they provide warmth on cooler days, they also add a stylish touch to any outfit.
When selecting a leather jacket for spring, it's important to choose one that is soft and supple. This will allow for breathability and flexibility, ensuring that you stay comfortable throughout the day. Consider pastel shades like blush pink, mint green, or powder blue to add a touch of freshness to your look. These colors are perfect for spring and will help you stand out from the crowd.
Pair your leather jacket with a flowy dress for a bohemian vibe or with jeans for a more casual look. For a chic and feminine ensemble, try pairing your jacket with a tailored skirt and a pair of heels. Whatever your style, a lightweight leather jacket is a versatile addition to any spring wardrobe.
Versatile Leather Jackets for Summer
Contrary to popular belief, leather jackets can still be a part of your summer wardrobe. The key is to choose lightweight and breathable options. Look for jackets made from perforated or textured leather that allow air to circulate. Biker-style jackets with cropped lengths or sleeveless designs are particularly popular during the warmer months. Layer them over a breezy sundress, a tank top, or a lightweight blouse for an edgy yet cool look.
Transitional Leather Jackets for Fall
Fall is a beautiful season that is characterized by the leaves turning to a golden hue and the air becoming crisp. As the weather cools down, it's important to update your wardrobe to embrace the changing season. During this transitional period, leather jackets are a must-have fashion item. They not only provide warmth but also add an element of style to your ensemble. To get the most out of your jacket, opt for mid-weight jackets with quilted linings or removable hoods. This will give you the flexibility to layer your outfit as the temperature fluctuates.
When choosing a leather jacket, you should consider classic colors like rich brown, burgundy, or olive green. These colors complement the earthy tones of fall, making it easy to pair them with your favorite fall outfits. Once you have your leather jacket, you can style it with jeans, boots, and cozy sweaters for a stylish and functional ensemble. This will keep you warm and fashionable throughout the fall season.

Winter-Ready Leather Jackets
As the winter season approaches, you'll want to invest in leather jackets that will keep you warm and protected from the harsh elements. In order to achieve this, it's important to look for jackets that are designed with thicker insulation and shearling linings. These features will help to ensure that you stay cozy and comfortable even during the coldest months of the year.
When it comes to color, black or other dark tones can add a touch of sophistication to any winter outfit. These colors are versatile and can be paired with a variety of different clothing items, making them a great choice for any winter wardrobe.
To create a stylish yet comfortable look, try layering your leather jacket over knitted turtlenecks, wool dresses, or thermal tops. These pieces will not only keep you warm but will also add an extra layer of texture and depth to your outfit. By incorporating different fabrics and textures, you can create a winter look that is both fashionable and functional.
Caring for Your Leather Jackets
To ensure the longevity of your leather jackets, proper care is essential. Regularly clean your jacket with a soft cloth or brush to remove dirt and dust. Treat it with a leather conditioner to maintain its softness and prevent drying or cracking. Store your jackets in a cool, dry place away from direct sunlight to prevent fading or discoloration. With proper care, your leather jackets will last for years, becoming a cherished part of your wardrobe.
Leather jackets are more than just a fashion statement; they are a symbol of individuality and timeless style. By understanding how to adapt your leather jackets for different seasons, you can create versatile and fashionable looks all year round. From lightweight options for spring to winter-ready jackets for the colder months, there's a leather jacket for every occasion. Embrace the allure of leather and make it a staple in your wardrobe, transcending trends and standing the test of time.
---